Peer into the world of ballroom dancing at Mandeville Ballroom Dance Studio. This is your chance to plan for private lessons, group classes, dance parties, competitions and special events and workshops!
Inside the Studio: November 2016 Edition
November is a big month for the studio! Renovation is currently underway on the new location and should be done by November 6! First week of classes in November will still be at the old studio (suite A-5). If you would like to assist with putting in flooring or moving stuff from one location to the next, let me know. We could use your help.
November 22, we will be welcoming Baby Margaret into the world, so I will definitely not be having classes that day! If you'd like to get an extra private lesson or two prior to that week (Thanksgiving) let me know ASAP.
This month, we have a New  Monday QuickStep series! Continue below to see more information about this class and other exciting dance opportunities for the month of November.
Dance Party This month will be TBD.  If we are in the new place and all is well, plan for the second week as usual.
Quickstart Program
Tuesday
,
7pm
The beginner group series is going strong! In this class series, you can learn the basics of Ballroom, Latin, and Swing dancing- have a blast learning with other dance enthusiasts!
Print a Flyer for your friends
November 01 – SWING
November 08 – WALTZ
November 15 – RUMBA
November 22 – BABY DAY (No Class)
November 29 – FOXTROT
Beginner Group Class
Monday
,
7pm
After taking part in the beginner series, this is a fabulous next step, as we cover one style for 4 weeks each month. Tentative Schedule as follows:
Beginning this
Monday November 7
, we will begin working through QuickStep! This is a fast and energetic dance is a great addition to your ballroom repertoire.
November – QUICKSTEP
December – RUMBA 
Or Register online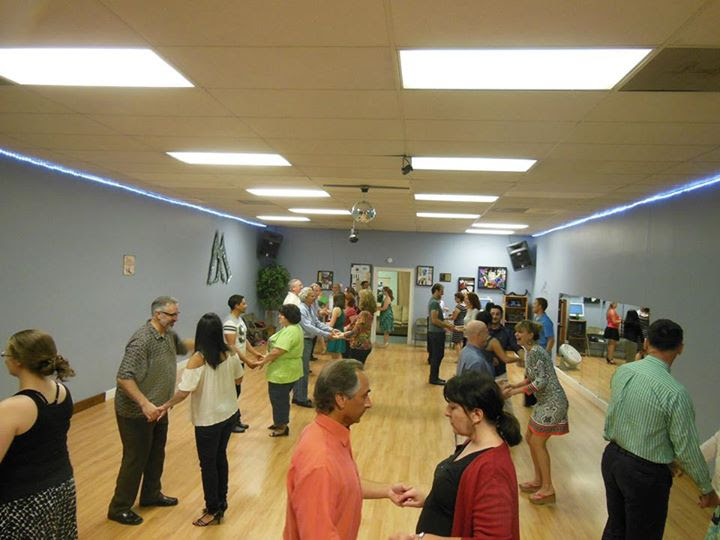 Intermediate Group Classes: CHA CHA  (Begins 
November 8
)
Here, we delve into a new dance style for a full eight weeks, progressing each class into a short dance routine. With this this routine format, we can explore school figures and artistry, refreshing prior patterns and learning new ones as we go along. This class is $100 per person and requires completion of the Beginner Program or private lesson equivalent.
Every
Tuesday
at
8pm
for 8 weeks
Or Register now
Private Lessons
Any time! Any Dance! If you would like a more personalized dance experience, focusing on a special dance or personalized routine, schedule private dance lessons. All the best dancers agree, private lessons are the best way to quickly learn and perfect your dance steps. As the showcase draws near, my schedule will become more booked. Please reserve your time (or additional time) as soon as possible.

Our Ninth Anniversary Showcase is set for March 10, 2017. Information available soon!
Mandeville Ballroom llc, 5150 Highway 22, suite A-5, Mandeville , LA 70471
Soon to Be
Mandeville Ballroom llc, 5150 Highway 22, suite C-1, Mandeville , LA 70471