Inside the Studio: November 2017 Edition
Welcome to Mandeville Ballroom Dance Studio! You too can feel confident on the dance floor at any occasion!
You might want to create a beautiful routine for your Wedding dance or meet new friends who share your passion for the thrill of gliding across the dance floor. Or perhaps you've watched enough "Dancing With the Stars" and you're now ready to be part of the fun!
LESSONS Learn to dance Swing, Salsa, Waltz, Foxtrot, and more in our exciting group classes, or get that personal touch in our private lessons. Whether you are learning to dance for fun, or your big wedding dance, you'll find what you need at Mandeville Ballroom dance studio.
PARTIES Party hardy! Put your new skills to use by checking out one of our world famous dance parties! (Okay, maybe not "world famous") We offer monthly (family-friendly) dance parties, with an electrifying mix of danceable music, great for Salsa, Swing, Tango, Ballroom, and many other styles of social dances.
What makes Mandeville Ballroom the best choice? We offer fully customizable programs, with pay-as-you-go private lessons and we never make you sign a contract or pay a fee to join. We teach all styles, for social dancing, competition, or performance, wedding dancing, and more. Try us today and see why we are the best!

Ballroom Sampler Class (Tuesday 7pm) $100 for full series or $15 to drop in
The beginner group series is going strong! In this class series, you can learn the basics of Ballroom, Latin, and Swing dancing- have a blast learning with other dance enthusiasts!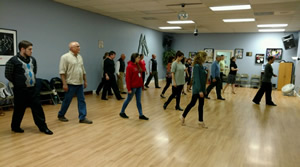 November 07 – Nightclub 2 Step
November 14 – Tango
November 21 – Cha Cha (Thanksgiving week)
November 28 – Swing
Beginner Group Classes (Monday) $100 per series
Next Series – November 20, 7pm: Cha Cha. Starting with the basic on the first week, we add new patterns to your dance repertiore each subsequent week throughout the 8 week series. This class is great for beginners and intermediate dancers looking to practice technique. Benefits include- -A new way to challenge your exercise routine -Another way to meet great people -A great way to understand more about those TV shows (DWTS) that you like to watch. For $100 per person, (about $50 per month) you can be a part of this class series. AT 8PM our Intermediate class continues 8 weeks of the FOXTROT!
If you are interested in adding to your FOXTROT repertoire with a FUN dance routine, this is a fantastic class to take! $100 per person for 8 weeks.
$100 per series.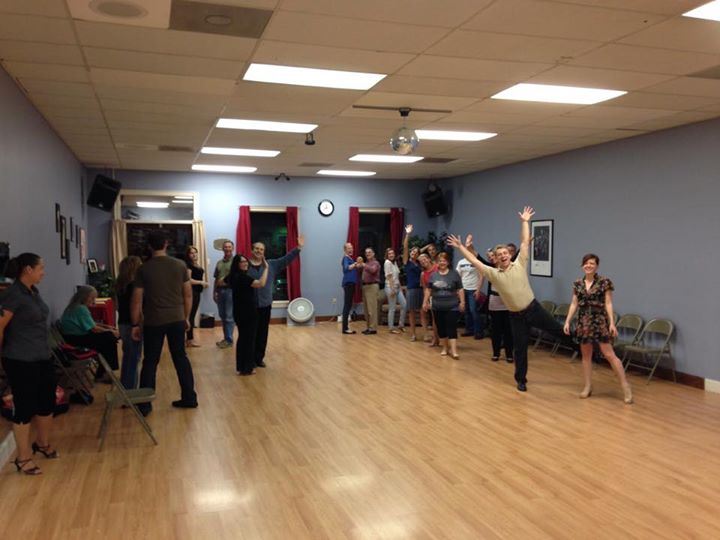 Intermediate Group Classes: (Tuesdays 8pm, after Ballroom Sampler) ($100)
Here, we delve into a ballroom, latin, or swing dance style for a full eight weeks, progressing each class into a short social dance routine. With this routine format, we can explore school figures and artistry, refreshing prior patterns and learning new ones as we go along. This class is $100 per person and requires completion of the Beginner Program or private lesson equivalent.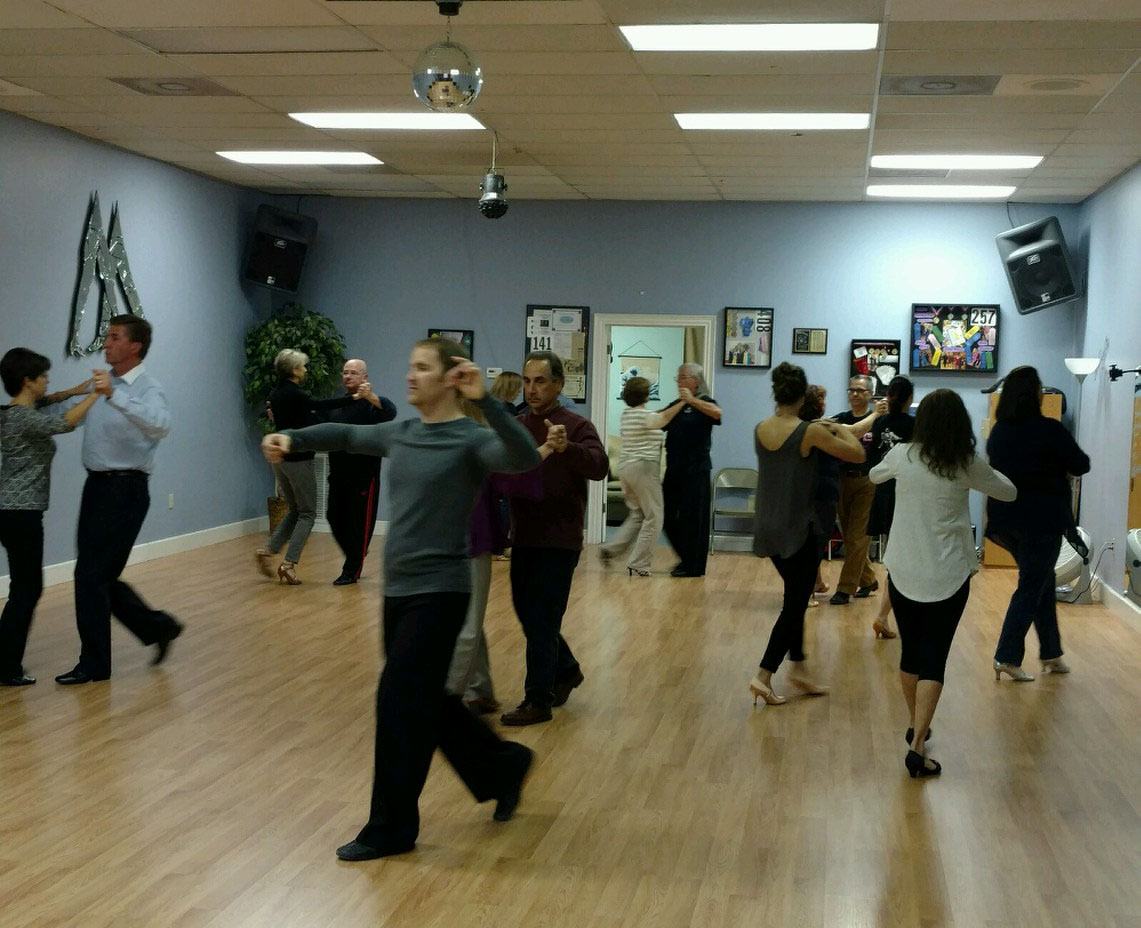 NEW SESSION BEGINS 
December 05 – TBD

Any time! Any Dance! If you would like a more personalized dance experience, focusing on a special dance or personalized routine, schedule private dance lessons. All the best dancers agree, private lessons are the best way to quickly learn and perfect your dance steps. All of our lessons are pay-as-you-go. No sales pressure. No contracts. BOOK ONLINE