Peer into the world of ballroom dancing at Mandeville Ballroom Dance Studio. This is your chance to plan for private lessons, group classes, dance parties, competitions and special events and workshops!
Inside the Studio: January 2017 Edition
This Year, my resolution is to offer more! More classes, more workshops, more parties, more showcases! Here is a snippet of what is coming up soon. Hopefully, I'll have the website up to date soon. Until then…
News in Review:
January 9

– New Classes begin:
Mondays 7pm Waltz 1, 8pm NC2S 1
January 14- Dance Party (

8pm

)
January 17

New Tuesday classes begin:
7pm Sampler, 8pm East Coast Swing (Intermediate)
Tentative Workshops- Keep your eyes peeled for the first one later this month.
ALL THE TIME – Private Lessons
Give the gift of dance! Pick up a
March 10, 2017 – Nine Year Anniversary Dance Showcase. Let's set up your dance dance number now- the sooner the better!
Quickstart Program

Tuesday

,

7pm
The beginner group series is going strong! In this class series, you can learn the basics of Ballroom, Latin, and Swing dancing- have a blast learning with other dance enthusiasts!
Print a Flyer for your friends
Beginner Group Class

Monday

, 7 & 8 Pm
Start the new year in a different way. Many people set goals, here's one worth setting. Learn to dance! Your first step can easily lead into a fun and exciting new way to meet new people and enjoy a new twist on date nights.
Begin January 9, 7pm with the Waltz- not the stuffy dance you're thinking of, but a timeless classic for a very good reason! It's an easy way to learn to dance with someone, at a slower pace, before tackling the syncopations and speed of Swing and Salsa.
Starting with the basic on the first week, we add new patterns to your dance repertiore each subsequent week throughout the 8 week series.
Thsi class is great for beginners and intermediate dancers looking to practice technique.
Benefits include-
-A new way to challenge your exercise routine
-Another way to meet great people
-A great way to understand more about those TV shows (DWTS) that you like to watch.
For $100 per person, (about $50 per month) you can be a part of this class series, waltzing into 2017.
NC2S is a great style for slow dancing and wedding dances. This class is also level 1 for 8 weeks for $100 per person. Sign up now! (Further info to come)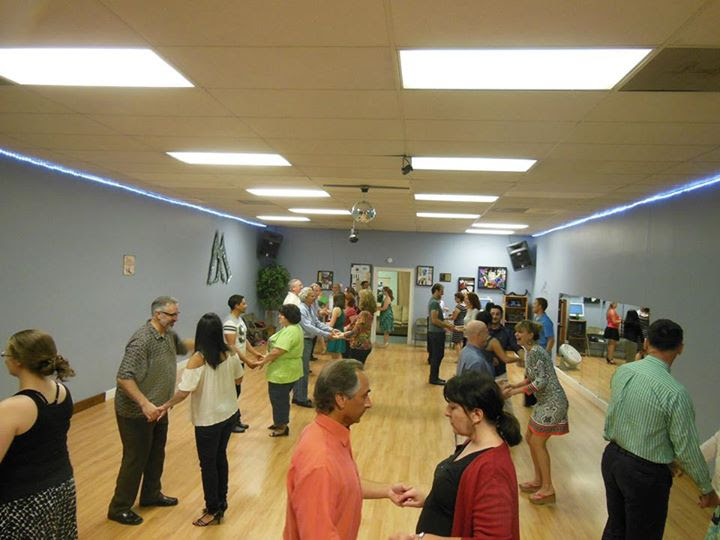 Intermediate Group Classes: East Coast Swing (BegINS 

January 17

)
Here, we delve into a new dance style for a full eight weeks, progressing each class into a short dance routine. With this this routine format, we can explore school figures and artistry, refreshing prior patterns and learning new ones as we go along. This class is $100 per person and requires completion of the Beginner Program or private lesson equivalent.
Every
Tuesday
at
8pm
for 8 weeks
Or Register now
Private Lessons
Any time! Any Dance! If you would like a more personalized dance experience, focusing on a special dance or personalized routine, schedule private dance lessons. All the best dancers agree, private lessons are the best way to quickly learn and perfect your dance steps. As the showcase draws near, my schedule will become more booked. Please reserve your time (or additional time) as soon as possible.
Gift certificates
 It's about time for Valentines Day. Skip the chocolate and roses and take her out dancing!
Give the gift of dance. It's so much more than just a set of amazing skills!

Our Ninth Anniversary Showcase is set for March 10, 2017. Information available soon!
Mandeville Ballroom llc, 5150 Highway 22, suite C-1, Mandeville , LA 70471